How to Get Free of Credit Card Debt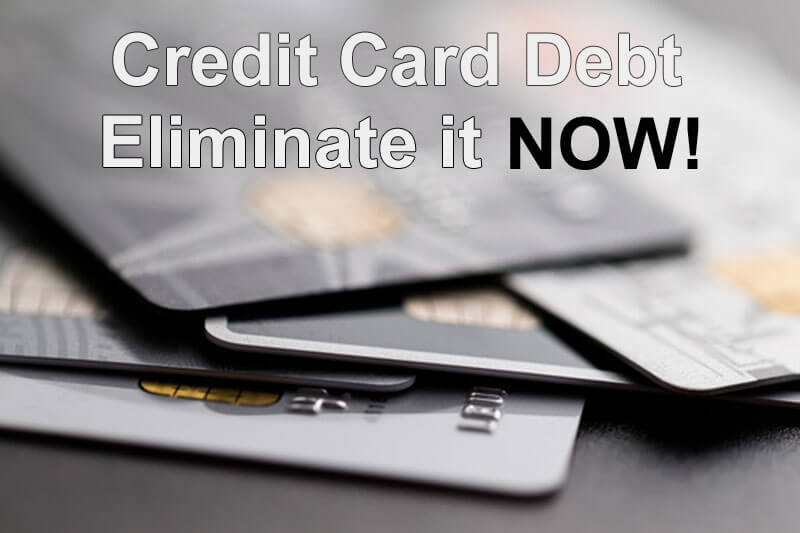 A new study released Wednesday, June 22nd found that Americans are saddled with ballooning credit card debt and are likely to end 2016 with a record high $1 trillion in outstanding balances. That will be the highest amount of credit card debt on record, surpassing even the years during and before the Great Recession. The record high was in 2008, when people owed $984.2 billion on their credit cards.  So after a couple of years in which consumers were being more frugal and working on paying off credit card balances, they have used cards at an ever-increasing rate.  Importantly, people have been forced by a sluggish economy and near-zero real wage growth to use those credit cards to pay for necessities.  That means most people with credit card debt are not being extravagant, but instead are buying groceries, paying for utilities, and making monthly rent and mortgage payments with their cards!  That all reflects a tough economy that isn't improving for most Americans.  
All that bad news for us borrowers is good news for credit card companies.  Credit card companies will continue to make huge profits off borrowers thanks to high interest rates, which average 15 percent!  How about this stunning calculation-If you have a total balance of $20,000 in credit card debt with a 12% interest rate, and you make minimum payments each month, it will take 70 years to pay the debt off!  Talk about demoralizing…
If you are one of the millions of Americans who has carried a balance on credit cards for years, paying minimum monthly payments and continuing to struggle without any relief, consider getting a fresh start through bankruptcy.  For a reasonable fee that is about what you'd pay for just a couple months of credit card payments, you can get rid of your debt while protecting your property, and getting a fresh start.
Since 1992 bankruptcy attorney Brian Barta has helped thousands of people in Sonoma, Napa, Marin, Mendocino and Lake counties get a fresh start through bankruptcy.