CAN FILING BANKRUPTCY STOP A WAGE GARNISHMENT?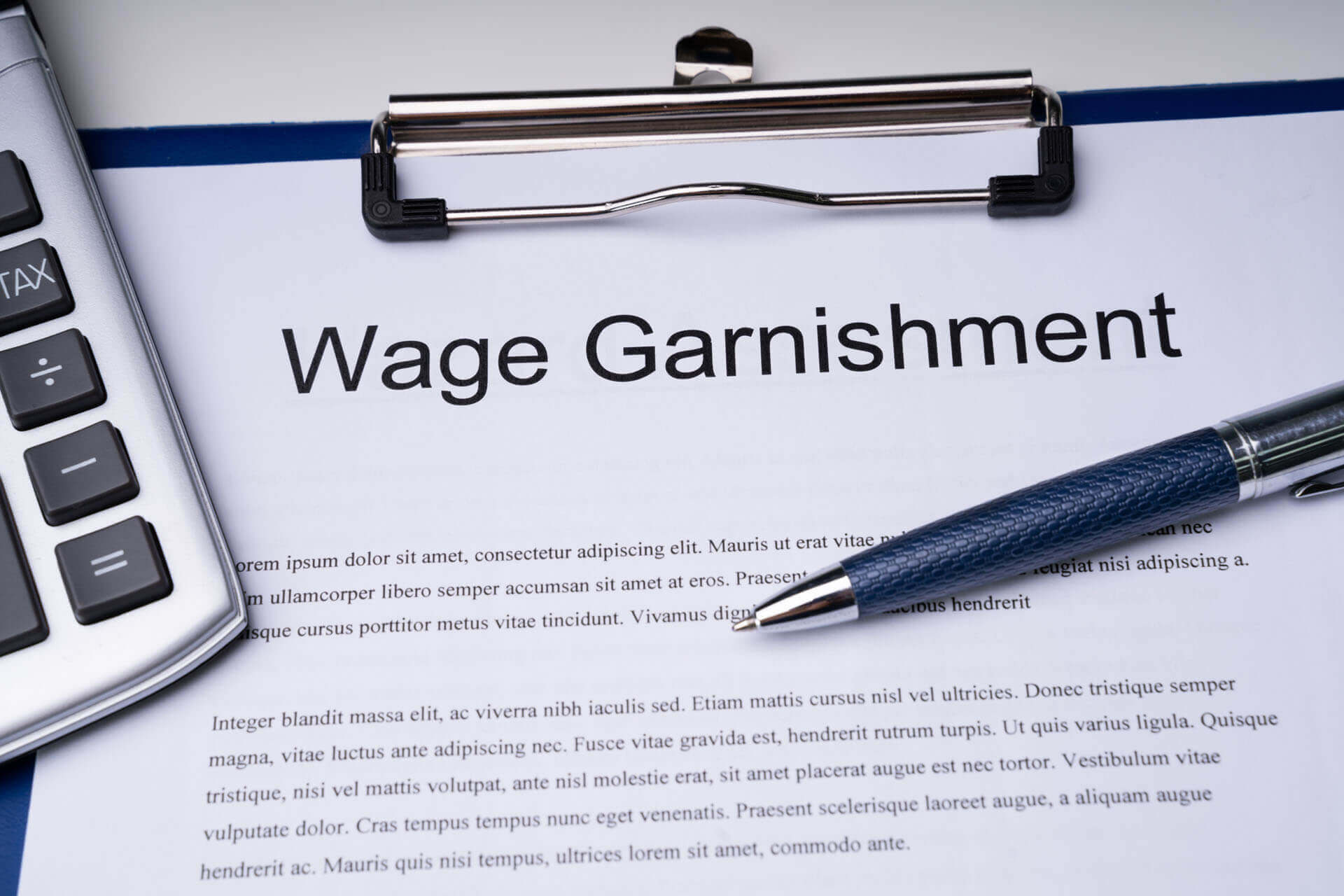 Clients often ask if filing bankruptcy can stop a creditor from garnishing their wages. The short answer, fortunately, is yes! Filing a bankruptcy will not only prevent your employer from taking much needed money out of your paycheck, the bankruptcy filing also allows your attorney to recover money that may have already been taken out of your check prior to the bankruptcy being filed.
WHAT IS A WAGE GARNISHMENT AND HOW DOES IT WORK?
A wage garnishment, or what is called an Earnings Withholding Order, is an order a creditor (a person or business you owe money to) obtains when it sues you and a State Court Judge orders your employer to take out a percentage of your paycheck and send it to the County Clerk. The Clerk then sends the money to the creditor. Unless something stops this process, your payroll department will continue taking money out of your check until the full amount of the debt is paid off. Events that could stop the garnishment include you paying the debt in full before the garnishment is done, or, more relevant to this discussion, the filing of a bankruptcy.
HOW DOES A CREDITOR GET THE WAGE GARNISHMENT STARTED?
Your creditors can't just go to your employer and demand that the payroll department start taking money from your check. First, the creditor must sue you and obtain a judgment. A judgment is a ruling by the State Court Judge (usually in your County Court) that states you owe the money. Once the creditor has that judgement, it can then do several things to collect the debt, including take the judgement to the County garnishment clerk and have her send an order to both you and your employer's payroll department. That order is the document you would receive called "Earnings Withholding Order". That order instructs your payroll department to take out money up to a maximum limit of 25% of your paycheck each pay period. That money is then sent to the creditor.  The wage garnishment continues until the full amount of the debt is paid.
HOW DOES FILING BANKRUPTCY STOP THE WAGE GARNISHMENT?
When your bankruptcy is filed in Federal Bankruptcy Court, the law mandates an immediate prohibition on all collections by your creditors. A legal entity called the automatic stay is created which stops collections. The automatic stay prohibits creditors from all collection activities against you. That stay on collections is one of the huge benefits provided by bankruptcy; by law creditors are not allowed to call you, write you, or sue you. They can't even send monthly billing statements or invoices. Any collection action a creditor does take after your bankruptcy filing is a violation of the automatic stay and you may ask the Bankruptcy Court Judge for monetary sanctions for that violation. In other words, any creditor that contacts you in any way must pay you money! In that way bankruptcy is a powerful tool protecting you from collections for debt you can't repay.
To hear from some of my clients about the deep relief and sense of freedom they have felt after getting rid of their debt in bankruptcy, go to Google reviews.
If you are suffering with the practical, emotional, and psychological pain caused by overwhelming debt, give yourself the opportunity for a fresh start. Call an attorney who understands your situation, and who can give you expert advice. For 30 years, I've helped literally thousands of residents of Sonoma, Marin, Napa, and Lake Counties file bankruptcy and get a fresh start.
For a free consultation about your options, call the Law Offices of Brian Barta at (707) 542-2844 or email to BartaBK@sonic.net.